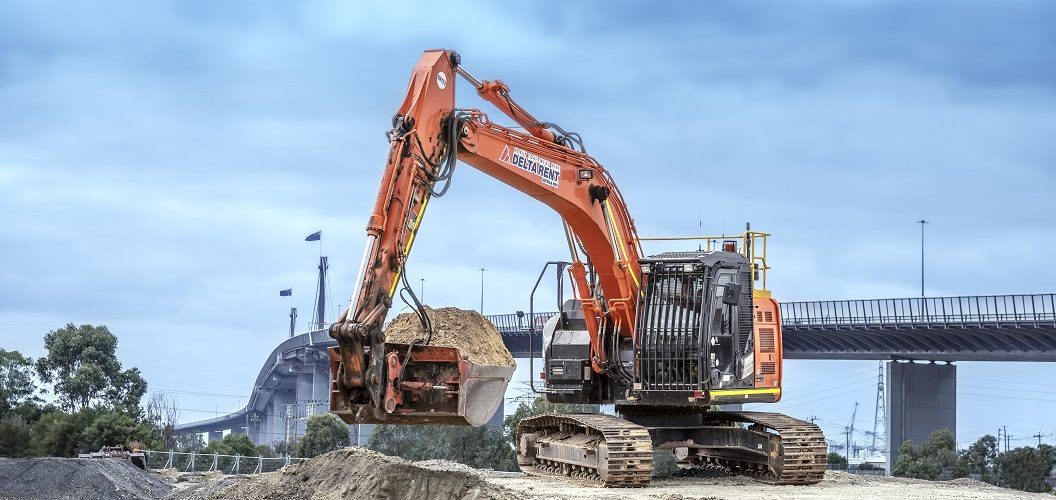 With more than $200b of infrastructure projects in the pipeline across Australia, reliable heavy plant and equipment is a major factor in project delivery – especially for SME contractors who have been engaged to support major works.
The West Gate Tunnel Project in Melbourne, Victoria, is designed to deliver a vital alternative to the West Gate Bridge and will provide a much needed second river crossing, quicker and safer journeys, and remove thousands of trucks from heavily congested residential streets.
The multi-billion dollar project is a partnership between the Victorian Government and Transurban, together with Principal Contractors CPB Contractors and John Holland (CPBJH JV).
To build the West Gate Tunnel, approximately 1.5 million cubic meters of rock and soil will need to be removed. Digging up this amount of soil to build the West Gate Tunnels will be a 24/7 operation and involve multiple contractors – above and below ground.
Delta Rent was engaged to deploy a heavy rental fleet for civil construction works, including 10 x Hitachi ZX225 Excavators; 10 x Hitachi ZX135 Excavators; 5 x Hitachi ZX290 Excavators; and 4 x Hitachi ZX360 Excavators. All machines were hard wired for GPS (Topcon) and reconfigured to meet strict safety specifications.
Feb 7, 2022
By:Delta Rent
Category:News
no comments