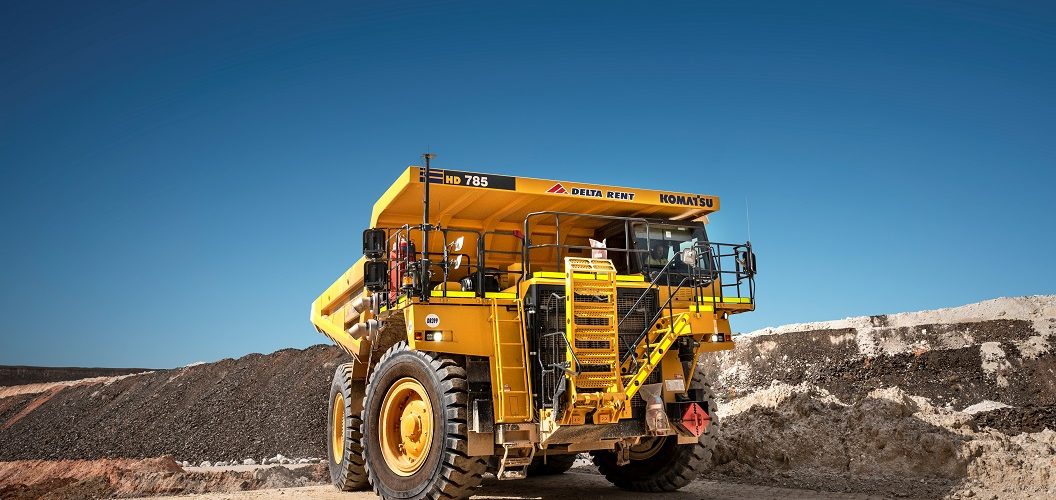 The economics of heavy machine hire have never been stronger as pressure builds on infrastructure contractors, Australian quarries and small-to-mid scale miners to produce more from less. According to Delta Rent General Manager, Phillip Agius, the deployment, operation and maintenance of heavy plant and equipment is high risk and capital intensive. More so when there is a worldwide shortage, supply chain constraints and surging local demand for specialist machines.
"With tens of billions of dollars committed to major infrastructure projects across Australia, as well as trillion dollar commitments in the US and China's expansive 'Belt & Road' initiative, domestic construction contractors, quarries and small-to-mid scale miners are caught in the middle as they struggle to maintain existing production levels with ageing (plant) assets," he said. "Even if they have the capital and can assume the risk, they simply can't guarantee delivery of their machines in time to satisfy demand for their materials or to meet their project lifecycle."
Renting or hiring specialist and heavy machinery demands experience as a result of the significant risks of deploying plant or equipment that isn't fit for purpose or the best machine for the job at hand. That's how Delta Rent differentiates themselves. We match our client to the right plant and equipment so they maximise machine turns and minimise downtime. Depending on the job at hand and the specific outputs, there may be one particular model or a particular mix of makes and models that deliver the most efficient and reliable results.
"Our understanding of the project lifecycle and optimising plant performance is one of our greatest advantages," Phillip explains. "Our clients benefit from our experience as one of the world's largest diversified contractors and they can trust us implicitly when we design a heavy hire program for their project."
The team at Delta Rent know all too well that weather, stand-downs or breakdowns follow Murphy's Law and can occur at the worst possible time in a project lifecycle. It's why they offer flexible heavy machine rental terms and pricing structures and why they have invested heavily in a network of qualified and experienced field technicians as well as heavy haulage contractors to move or service plant anywhere in Australia.      
"Float charges and fully trained mechanics are included in our rate structure and will be onsite to ensure peak utilisation of our plant and equipment," Phillip added.
"All of our machinery is compliant with MDG15, MDG1014, MDG41, AS4024 and the National Code for Managing Risks of Plant where applicable and we can re-fit plant to satisfy site or client specific demands.
"And if we can't fix a breakdown onsite or if weather delays call for extra plant to make up lost time, we can have replacement or additional machines onsite and fully operational within 48 hours."
Dec 21, 2021
By:Delta Rent
Category:News
no comments