Excavator Hire
At Delta Rent, we operate one of the largest Excavator Hire fleets in Australia. It is regularly upgraded to ensure we capitalise on late model machinery and meticulously maintained. We have an in-house fabrication workshop to custom design precision attachments and our capacity to deploy capital expenditure for new plant and equipment gives us the flexibility to meet any client or project requirement. More than 200 high performance excavators are available for hire under flexible short, medium and long term rental plans to satisfy any civil, demolition, remediation or recycling project across Australia including Sydney, Hunter Valley, Newcastle, Brisbane and Toowoomba.
Our purpose built, in-house mechanical and fabrication workshops maintain a fully operational fleet, including precision attachments and spare parts.
Site specific 24/7 support is available 365 days a year and backed up with expert and qualified personnel, triple certified integrated management systems and GPS tracking of all plant and equipment.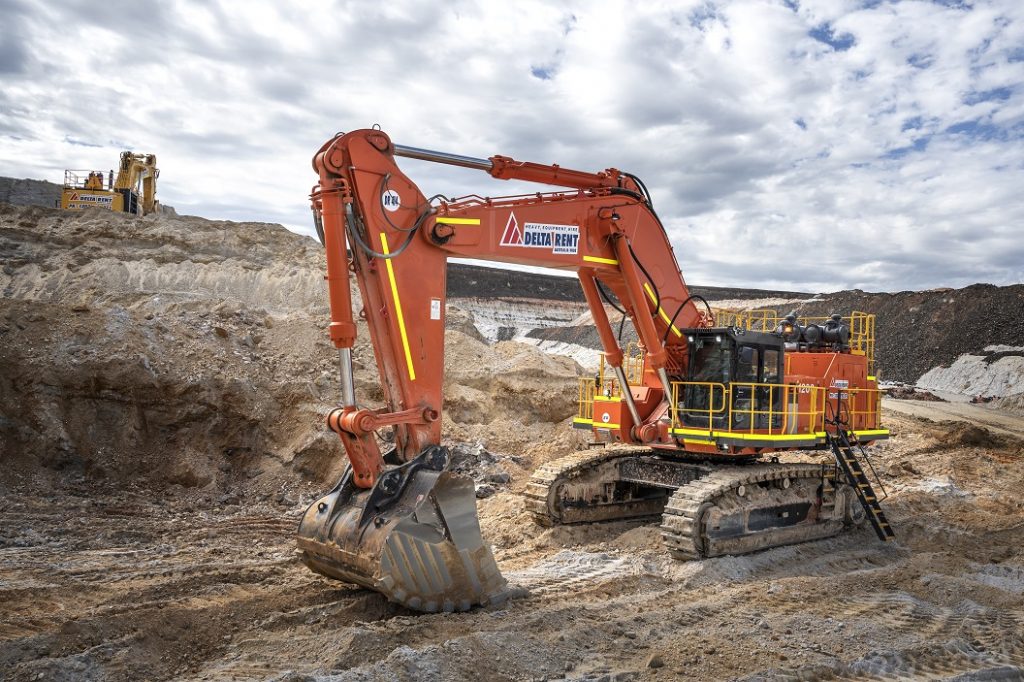 Late Model, Low Hour Excavator Hire Fleet
Our late model, low hour Excavator Hire fleet is available for immediate start. We know first hand what machines and precision attachments work best in a variety of ground and soil conditions, as well as for specific work programmes. Our range of new generation machines are safer, more reliable and fuel efficient – lifting operator morale, improving utilisation and increasing profits. We offer flexible long, medium and short term rental agreements and our rates are inclusive of 24/7 maintenance support and machine servicing. All Delta Rent machines are site or sector specified, including MDG15.